PRESENTATION TRAINING OUTCOMES
Understand how to craft and deliver an impactful presentation EVERY TIME by learning how to: 
identify your core message and key points
structure your talk (including a powerful opener, clever storytelling, and a clear call to action)
establish the language you need to use to speak persuasively
avoid "death by PowerPoint" by using slides to inspire and inform
understand and overcome nerves and improve your self confidence
use your body language to move comfortably whilst connecting with your audience (including what to do with your hands!)
use vocal techniques (including pitch, pace, pause and intonation) to make sure your delivery is exciting and compelling
evaluate your own performance, watching play-back of your presentation with my professional feedback
My training will give you the tools you need to become a brilliant presenter. Together, we will create a brilliant presentation and you'll learn the skills you need to do it again and again, wherever your career takes you.
5 hours face to face training, over two sessions £485
Get in touch to book.
"The public speaking training Anna provided was invaluable to me. She has a wonderful way of making you feel relaxed and confident. The morning spent with Anna was fun, engaging and full of really useful and bespoke guidance and training. She is very good at what she does!"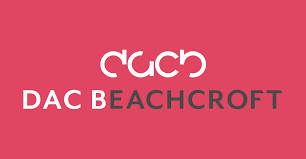 Eleanor Ludlam